Chef Cory Arseneau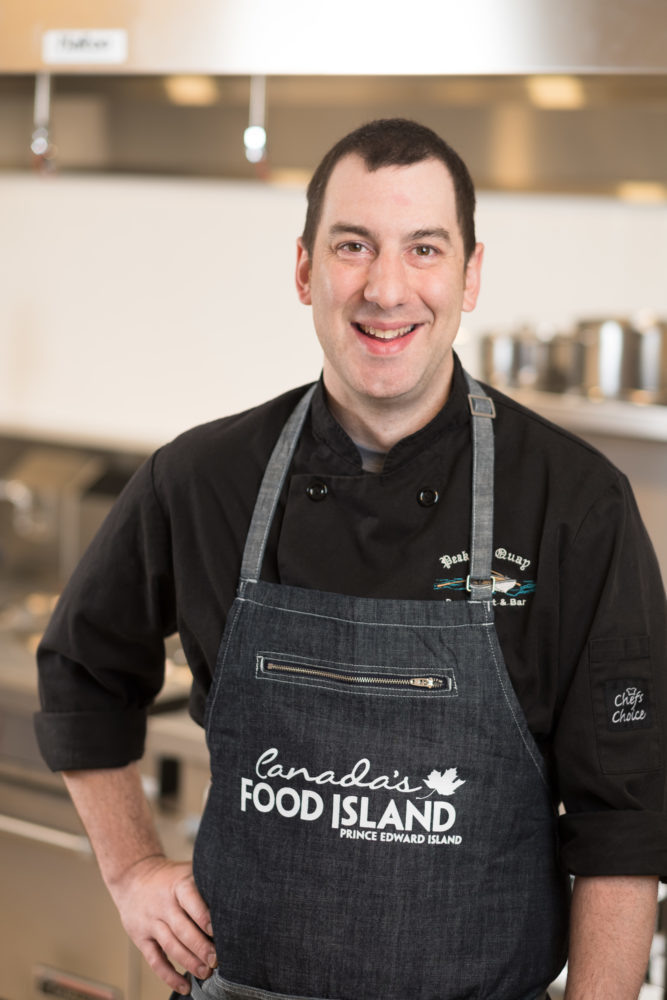 Another teenage convert to the culinary arts, Cory Arseneau started working in the industry when he was 14, washing dishes at the Inn at Bay Fortune, worked his way up to the cold line, and then to cook.
Seeing opportunity in the culinary field, Cory enrolled in 2001 at the Culinary Institute of Canada, graduating in 2003. His skills and his interests took him to restaurants both near and far. Locally, Cory worked with Chef Gordon Baily at the Inn at St. Peters, Rustico's Dayboat,  the Urban and Lot 30 Eatery in Charlottetown. Closer to home in Souris he worked at the sister properties, Inn at Bay Fortune and Inn at Spry Point. A highlight of the period was a trip to South Hampton, UK, where Cory worked on the Queen Mary 2 on its maiden voyage.      
Cory joined the crew at Peakes Quay in 2014 and is there today as Chef. "We have a lot of great products here. Potatoes, fish, cattle … it doesn't have to come from a truck from across the country, we have everything here".