Chef Emily McKeown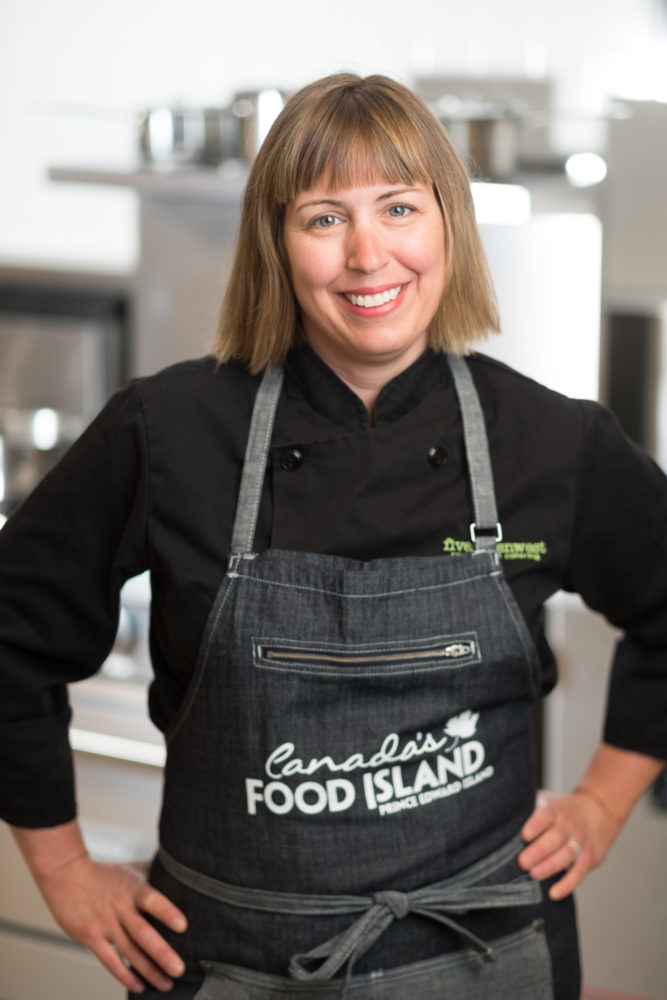 After her degree in history from the University of Toronto, Emily McKeown decided there was no looking back, so she looked forward to a future the culinary arts.
After completing her program at George Brown College Culinary Arts, Chef Emily McKeown started her culinary career in Toronto, where she worked with Daniel et Daniel Catering & Patisserie, Auberge du Pommier and Oyster Boy. Moving to PEI in 2003 with her Islander husband, she operated a catering business in Summerside for five years before opening her own restaurant, Fiveelevenwest, in 2003.
Chef Emily prides herself on her seasonal menus that reflect what is fresh & tasty throughout the year, ever changing to keep customers intrigued and staff inspired. "You're not just contacting a supplier for product, you're learning about what they do … there's a camaraderie amongst restaurants, suppliers, producers … they pump each other up, they go the extra distance for you and I think that's what unique to PEI".