Chef Kyle Panton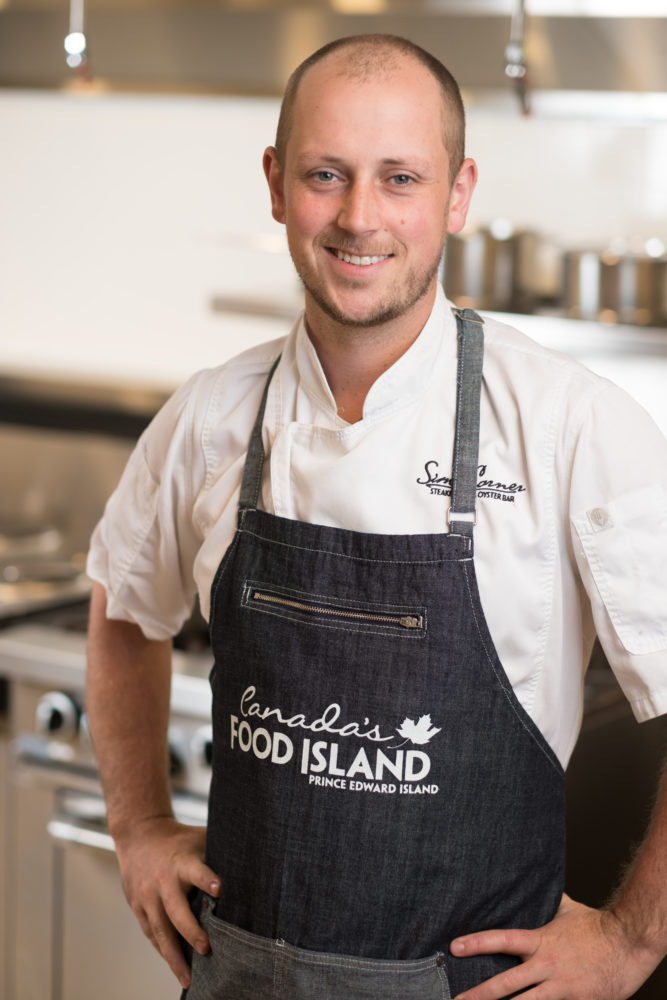 Chef Kyle Panton's love of cooking started at home watching his mother prepare family meals in Belfast, PEI. Today, Kyle is a graduate of the Culinary Institute of Canada and has apprenticed in Toronto under David Lee of Nota Bene and Victor Berry of Splendido.
Kyle's passion and philosophy for preparing dishes from the abundance of PEI's natural ingredients has lead to his roles as Executing Chef at Sim's Corner Steakhouse & Oyster Bar, as well as The Brickhouse & Marc's Lounge, within the Murphy Hospitality Group.
Kyle has been recognized for his ability to create award winning dishes using fresh locally sourced products. In 2013 he won the PEI Shellfish Festival's Seafood Chowder Competition. In 2014, he defended his title, taking home the PEI Potato Chowder Championship, as well as the Seafood Chowder Competition. Also in 2014, he claimed PEI's Most Loved Burger in the PEI Burger Love Campaign. In 2015, he was once again named the PEI Potato Chowder Champion.
Kyle knows the best food isn't started in the kitchen. "PEI's like a goldmine when you think about it. We have the fresh seafood all around us, coming in every day, beautiful beef product … amazing vegetables and produce. We've got it all right here in our back pocket and showcasing it to the world."