Chef Lynn Crawford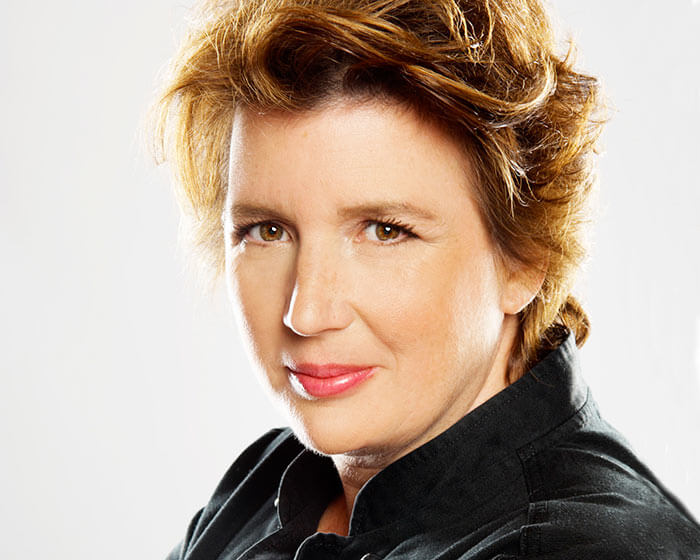 Food Network Celebrity Chef and celebrated award-nominated cookbook author, Lynn Crawford has over 25 years of culinary experience. Lynn is the chef-owner of Ruby Watchco, in 2010, Lynn launched Ruby Watchco, a market inspired, Chef driven, restaurant in Toronto's East End, which has garnered critical acclaim as one of the best restaurants in the country. Lynn opened in April 2015, her new restaurant "The Hearth" at the Pearson International Airport Toronto; featuring her flavourful creations. Lynn was the formerly executive chef for the Four Seasons Hotel in both Toronto and New York.
Chef Lynn has starred in the popular Food Network Show, Pitchin' In. The show, followed Lynn as she visits farmers, growers, and fishermen across North America in search of the freshest and best ingredients. Throughout her journey, she takes on any challenge, relying on locals to show her how it's done. Lynn's dynamic hosting and the series was
nominated for a Gemini Award in 2010, 2011 and 2013. The show spawned Chef Lynn's first best-selling cookbook (2012) Pitchin' In: More Than 100 Great Recipes from Simple Ingredients. Her second best-selling cookbook, At Home with Lynn Crawford, was released in September 2013. Simple, real home cooking that's full of great flavour is the secret to Crawford's favourite everyday recipes that she serves at home.
Chef Lynn has made regular television appearances on programs such as Iron Chef America, Top Chef Masters Season Five, Restaurant Makeover, Top Chef Canada and currently a resident judge on Chopped Canada. Her new TV show "The Great Canadian Cookbook", four-part series aired in November 2015, Chef Lynn headed across Canada, into the communities and homes of Canadians, to cook and eat with the food lovers and heroes we all need to know. The Show's website also has a great collection of curated recipes, celebrity videos and a library of helpful cooking tips to make you an even better cook.
Chef Lynn Crawford has teamed up with Waterview Market to create a signature line of delicious sauces and marinades that pair perfectly with the best shrimp in the market. This new line of delicious shrimp features eight flavours that will delight any discerning palette. In addition, she is the Chef Ambassador for Egg Farmers of Canada. Chef Lynn's new cookbook, Farm to Chef (on-sale Sept. 12, 2017) celebrates the bounty of the seasons with over 140 recipes featuring farm-fresh produce for every occasion.