Chef Jeremy Martin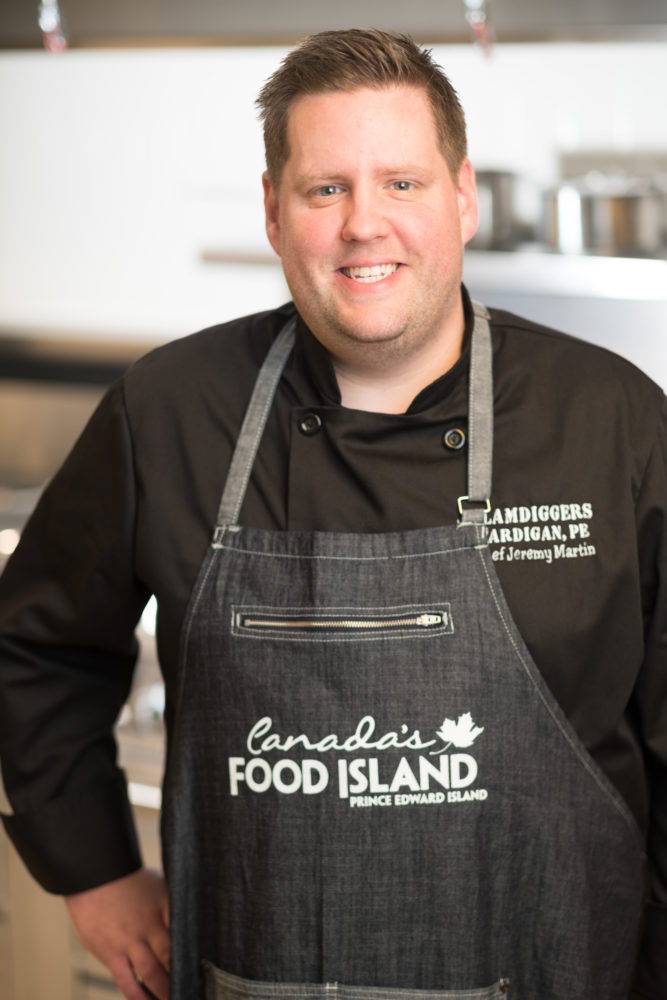 Born and raised in Prince Edward Island, Chef Jeremy Martin started working in kitchens doing prep work and other duties as a teen. Even then, and to this day, he has a passion for working with fresh Island ingredients, preparing unique dishes that create food experiences that are distinctly "Island".
Jeremy graduated from the Culinary Institute of Canada in 2006 as a Red Seal Chef.  His 15+ years of experience at top ranked hotels and restaurants, including Rodd's well known Brudenell and Crowbush resorts, has given him the opportunity to prepare meals for a royalty, celebrities, politicians, athletes and the residents and visitors of Prince Edward Island.
In 2014 Chef Martin became the Executive Chef at Clamdiggers Beach House & Restaurant in Cardigan, PEI, where his creativity and deep understanding of fresh seafood contribute to the rich food experiences of his customers. "There's no better place to get fresh food at all times than Prince Edward Island".