And just like that, the 2022 PEI Fall Flavours Festival presented by Sobeys is a wrap. To say it was an extraordinary month of celebrating on Canada's Food Island would be an understatement.
Every year, the Festival serves up unforgettable moments and magic, but this year was extra special. This was the year we came together again after 2+ years of pandemic pivots and adaptations. Although the Festival's schedule was reduced by Hurricane Fiona crashing the party, she didn't dampen our spirits, and we still welcomed over 6,400 Festival go-ers to experience the people, places and products that make the PEI Fall Flavours Festival so special.

It was a reunion of the best kind. We welcomed guests from near and far. We reconnected with our favourite chefs and invited new ones to join the party. And, of course, we served up the very best ingredients from our PEI farmers and fishers for each and every feast of the Festival. Lobsters, mussels, oysters, beef, and potatoes were the superstars of the Festival!
We hope you were able to join us for this wildly delicious month-long culinary celebration, but whether you were there in person or simply in spirit, we're pretty sure you'll savour this recap of the Festival. Keep reading for the highlights reel!
Kicking Off the Festival with a Cookbook Launch Party!
ICYMI, our brand new Canada's Food Island cookbook came back from the printers just in time for us to host a launch party in tandem with the PEI Fall Flavours Festival Presented by Sobeys.
This upscale soiree took place at The Carriage House in New London on a gorgeous, sun-filled evening in early September. Guests enjoyed a roving reception showcasing recipes from the cookbook prepared by some of PEI's most talented chefs and food folx, including guest host Chef Michael Smith. Live music, campfires, mingling, and storytelling rounded out the experience. And, of course, everyone left with a stunning hardcover copy of the Canada's Food Island Cookbook. It was a beautiful way to kick off the Festival and a celebration of the collaboration and passion that brought this cookbook from dream into stunning reality.
Shellebrating 25 Years!
This year marked the jubilant return of the PEI International Shellfish Festival after a two-year hiatus AND its 25th anniversary. Suffice to say, the party vibes in the 'big white tent' were high-octane the whole weekend long – from the Feast & Frolic kick-off on Thursday to the intense finale of the Garland Canada International Chef Challenge on Sunday afternoon, and every moment in between (especially the kitchen parties Friday and Saturday night!). As always, the Festival put the spotlight on the VIPS that make it possible for us to enjoy PEI shellfish all year round – the fishers that harvest PEI lobster, oysters, mussels, clams, quahogs and other shellfish.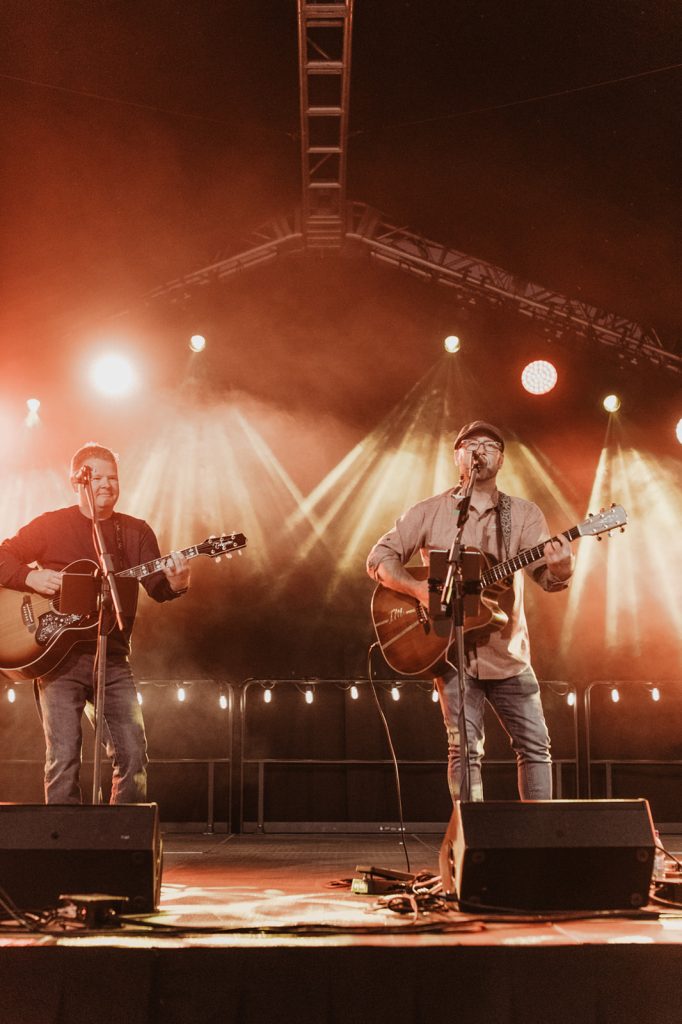 The Return of Fan Favourites
This year's Festival saw the return of several events that have proven time and time again to win over guests. From the food and wine pairings of An Evening at Red Shores to the charm of Savour Victoria, the showcase of talent at Chef's Island, and the Acadien spirit of Le Festin and Clammin' & Jammin', the success of our returning events is proof that our guests know a good thing when they eat it.
A special shout-out to our friends at Discover Charlottetown and our industry partners, who were intent on bringing feel-good vibes to the capital city despite Hurricane Fiona. And they did just that, hosting Street Feast two weeks later than originally scheduled and Farm Day in the City in mid-October. Beautiful weather and happiness permeated both events, as Islanders and visitors came together to celebrate and support local!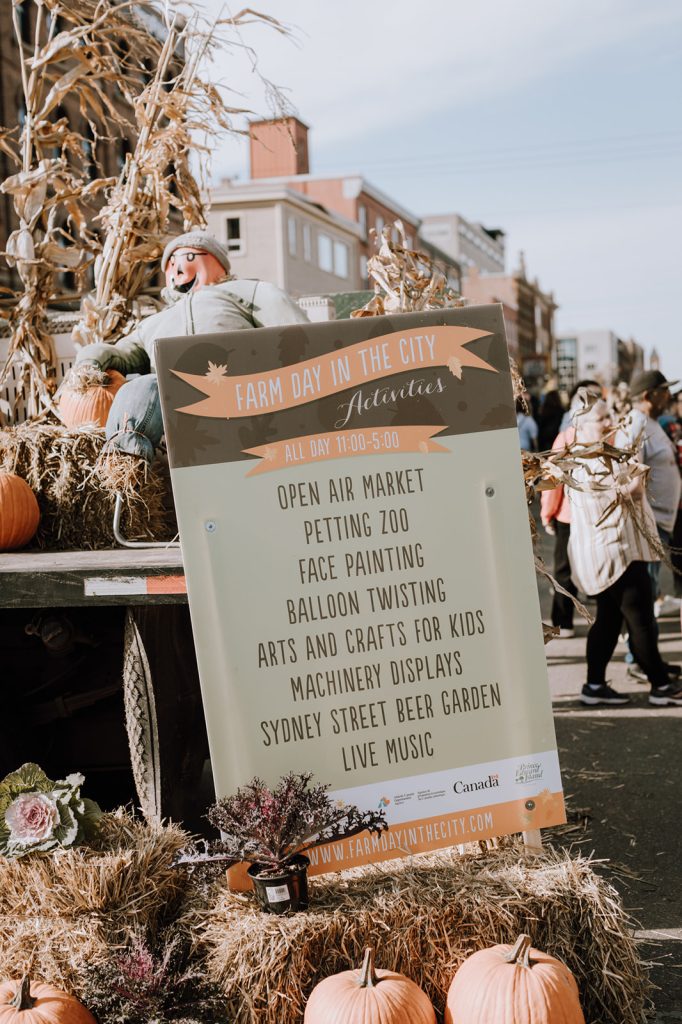 Introducing the New Kids on the Block
We were incredibly excited to launch a number of new Signature Events at this year's Festival.

Mejepaji: Experience Lennox Island marked the Festival's first foray into celebrating the indigenous food and culture of the Mi'kmaq people of Epekwitk. This seaside afternoon feast featured an incredible array of dishes from the sea and land cooked in the tradition of the Mi'kmaq over open fire pits. A smudging ceremony and captivating performance (Mi'kmaq Legends) by Indigenous youth that combined dance, storytelling, drama and drumming made for a moving and unforgettable experience.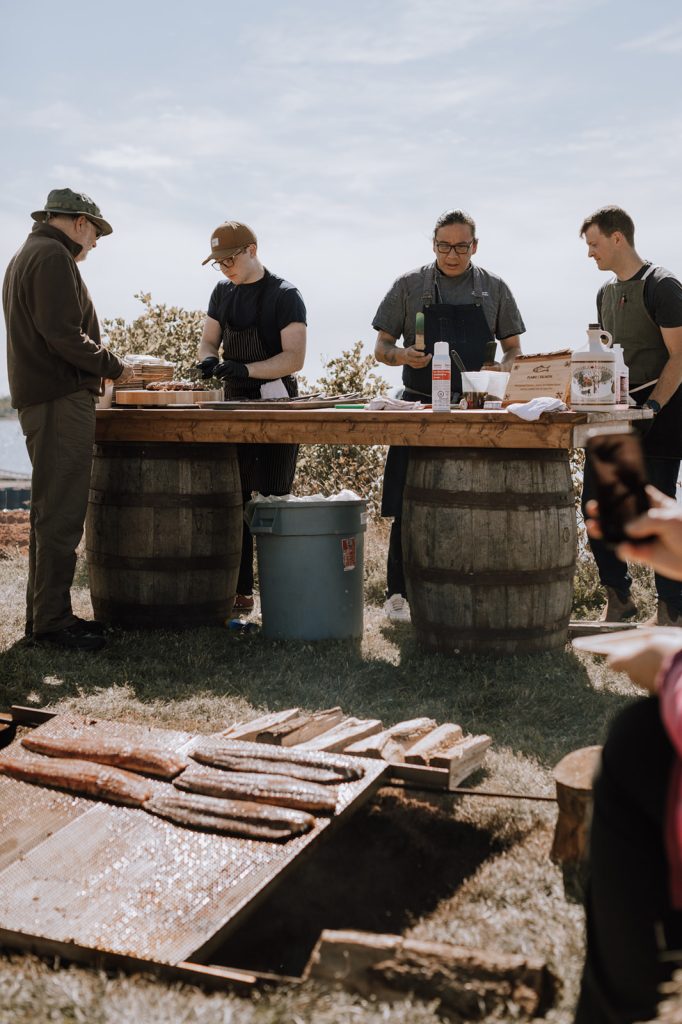 This year also marked the introduction of our very first All-Inclusive Culinary Weekend! Oysterilcious invited folx to go up west and experience the Canadian Oyster Coast. Lots of slurping and swooning ensued, as guests enjoyed our brand-new Oysterlicious Dinner and Oyster Deck Experience, the 2nd Annual Sip N' Slurp, and much more.

The new kids on the block proved that you can't go wrong when you combine incredible food with authentic culture and add passionate, talented chefs to the mix!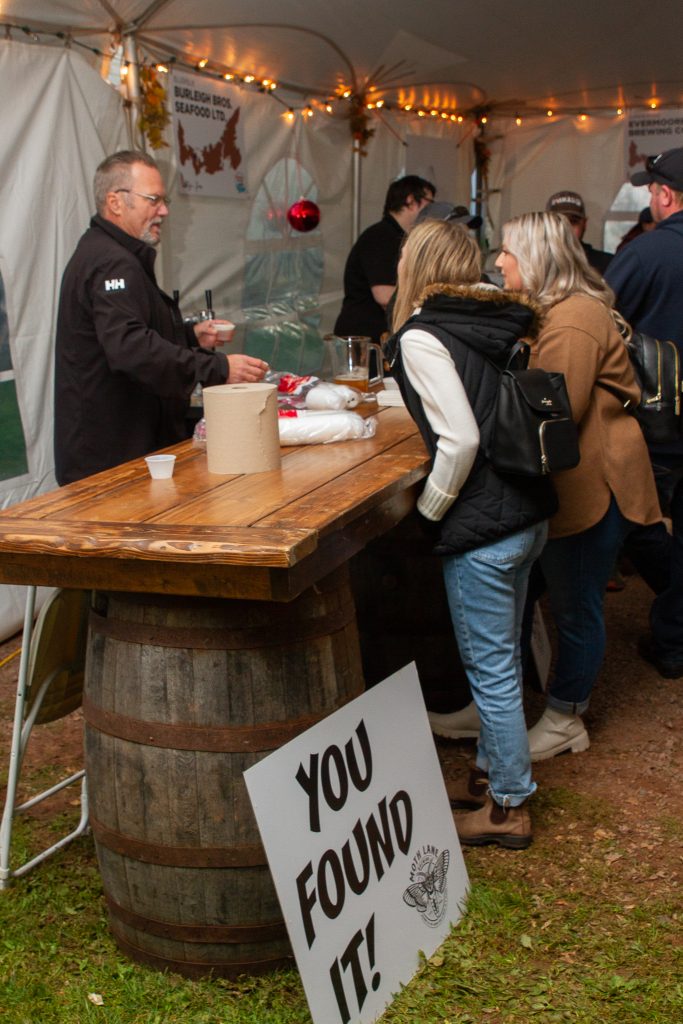 It's All About Community
If the past 2+ years have taught us one universal truth, it's that community is at the heart of everything. The PEI Fall Flavours Festival presented by Sobeys is an extraordinary celebration because an extraordinary community of farmers, fishers, beverage makers, food producers, chefs, tourism operators, event organizers, and other food folx come together to make each and every event unforgettable.
We've always known our Island community is incredibly special and unique. This year, however, our deeply rooted commitment to looking after each other and coming together was especially evident in the aftermath of Hurricane Fiona. We are thankful to all of the first responders, electric crews, front-line employees, and volunteers that worked tirelessly to take care of Islanders after the storm. We are also thankful to all of our partners in food and tourism for their incredible support as we worked together to determine the best way forward for the Festival's remaining events, with safety remaining our top priority at all times. While the storm devastated our Island in many ways, it also served as yet another reminder that our Island community is resilient and strong.

And, of course, there's YOU, our brilliant community of food-loving friends from near and far that choose to support the Festival again and again. We are ever-grateful to have you at the table. Thank you for the conviviality and your unbridled support, we look forward to seeing you in 2023!