Rick's Fish 'n' chips & Seafood House
Music from local artists can be heard when you walk through the squeaky screen door of Rick's Fish 'N' Chips and Seafood House on any given summer day. If it's not PEI artists, it's Maritime or Cajun music that you'll hear.
The music is the first thing you notice . . . well . . . after the Heavenly aroma coming from the kitchen. And the smiling faces on the wait staff is also hard to ignore. Smiles seem to be at a premium these days, but not at Rick's!
Fish doesn't fly in a lot of places, but it sure does fly out of the doors of Rick's on paper-lined baskets and in take-out containers.
A tiny take-out restaurant doesn't stay in business for twenty years by accident. Rick Renaud and Seana Evans Renaud simply know how to operate a great eating establishment.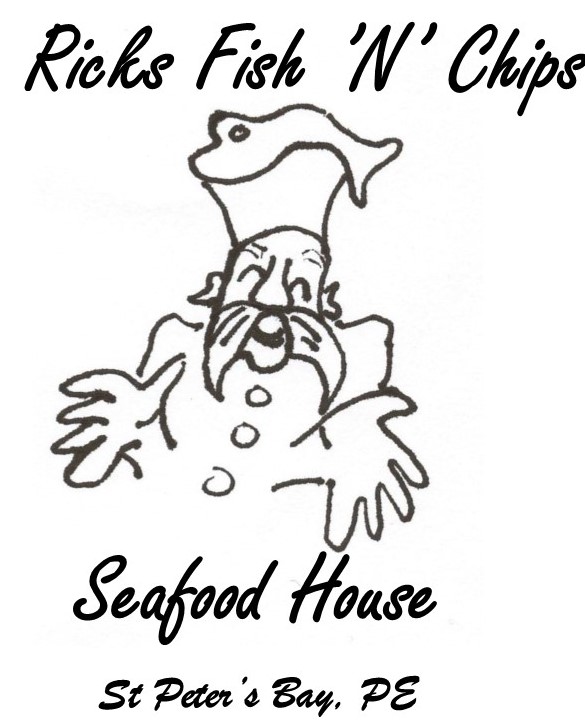 Points East Coastal Drive
5544 Route 2 St. Peter's Bay