Description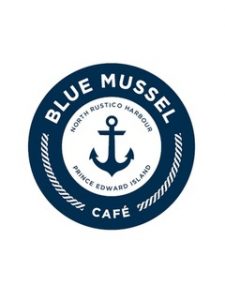 The Blue Mussel Cafe is a seasonal seafood restaurant located in North Rustico Harbour, just off the beaten path. We specialize in fresh seafood and strive to provide food that is as fresh and local as possible we offer a large variety of delicious and wholesome meals with no deep fried food. We are committed to offering an authentic PEI dining experience and a view that you will never forget!
Location:
312 Harbourview Dr. North Rustico
Fall Flavours Menu:
App: Cherry Tomato, Fennel, Jalepeno, Island Red Ale Mussels served with a Pumpkin Beer Bread.
Main: Sesame Seared Bluefin Tuna, Soleil's Beet and Scallion Slaw, Sriracha Lime Crema, over a Mixed Greens and Quinoa Salad.
Dessert: Snickerdoodle Apple Pie with Chai Spiced Ice Cream, Garnished with Spiced Rum Caramel and a Smoked Cinnamon Stick.
App: $11 + HST
Main: $27 + HST
Dessert: $10 + HST
Phone: (902) 963-2152
Web/Social:
bluemusselcafe.com     info@bluemusselcafe.com
Chef Bio    
Born in Charlottetown, Jamie Power was educated at the Culinary Institute Canada, and has been the Executive Chef at the Blue Mussel Cafe for 6 years. He is passionate about local ingredients and farm to table cooking. He is and avid outdoorsman and enjoys hunting and fishing as well as being a busy father of 3.