Whether you're a long-time Fall Flavours Festival-goer or making your first trip this year, you're going to want the lowdown on everything new and hot in 2019!  Pssst….remember to take advantage of early bird rates and get 10% off your tickets when you buy BEFORE September 1st!!!
1. A Whole EXTRA Week!
This year, we just couldn't jam everything into one month, so we added a whole extra week to the Festival!! Running from Aug 30 – Oct 6, the Festival features over 30 culinary experiences over five incredible weeks on Canada's Food Island. So, yes, sometimes more IS better!
2.  A PEI Twist on the Bake-Off Phenomenon 
Taking cues from much-beloved bake-off television shows, The Great PEI Bake Off is a brand new Culinary Event that takes place September 28th at Harmony House in Hunter River, PEI. Hosted by well-known comedian, Patrick Ledwell, and musician Mark Haines, this evening affair will see 4 talented chefs compete to create their best version of a dessert cake. The twist? Their cake must showcase the versatile and delicious PEI potato! And, yes, you'll get to taste test the cakes and vote for your favourite.  Before the bake-off gets underway, the guest chefs will also prepare their best mussel dish and serve it up with homemade bread. 
So, there you have it – you can have your cake and eat it too, along with PEI mussels and scrumptious bread! 
3.  Far East Meets East Coast on the Montague Waterfront 
Chef Antonio Park had such a fabulous time at his Fall Flavours debut last year that he's coming back for more Festival fun with a new Signature Event, By the Sea, Under the Harvest Moon, on September 28th! This time around, the Montreal-based chef and owner of Restaurant PARK will team up with his friend Chef Angus An, one of Vancouver's top chefs, and PEI's Chic Chef of 2018, Chef Jesse MacDonald, for an adventurous and intimate feast in Montague. Soak up gorgeous waterfront views as you discover the tastes of Eastern PEI at action stations tended by local restaurants and Asian-inspired stations hosted by Park and An. Then sit down to an innovative 4-course meal prepared by the triple threat of chef hosts, featuring dishes that showcase Chef Jesse's favourite local ingredients and the Far East flavours that Park and An have mastered in their restaurants.

4. An Exclusive Evening at Red Shores with Chefs Ned Bell and Andrew Smith
It's an epic East Meets West showdown at Red Shores' Top of the Park restaurant on September 11th. Chef Ned Bell, founder of Chefs for Oceans and Culinary Director of The Vancouver Club will team up with Red Shores' Executive Chef Andrew Smith to create an epic 5-course feast featuring the best local ingredients, plus a couple of stand-out ingredients from the West coast.
The menu at An Exclusive Evening at Red Shores with Ned Bell includes PEI Mussel Chowder,  Slow Roasted Certified Island Beef Tenderloin, Avonlea Cheddar Croquettes, Wild BC Salmon and Ned's Famous (sea)Weed Brownie. To top it all off, you'll enjoy stellar views of the historic Charlottetown Driving Park from your seats at Top of the Park. 
5. The Great Island Grilled Cheese Challenge Moves to Charlottetown Waterfront
Always a favourite amongst families and cheese lovers, The Great Island Grilled Cheese Challenge has a new home in 2019. Find your way to the Charlottetown waterfront, adjacent to Founders' Hall, for an afternoon of cheesy fun, friendly competition and lots of legen-dairy grilled cheese sampling under the big white tent! 

6. A Suprême Culinary Experience on the South Shore
New in 2019, Suprême of the South Shore is a celebration of the incredible farmers and communities that make PEI an extraordinary food island. Showcasing Island chicken raised by the Larkin family and prepared to perfection by Chef Irwin MacKinnon, 2018 Canadian Chef of the Year, Suprême of the South Shore is a culinary experience that's a cut above the rest…because 'suprême' refers to a specific cut of the chicken (the boneless, skinless breast). 
It all goes down on September 14th at the warm and welcoming Crapaud Community Hall, the social hub of this rural farming community on PEI's South Shore.
7. Top Talents at Taste of Coastal Communities 
A fresh new crop of Canada's top culinary talents will join the Festival's Taste of Coastal Communities event series. Chef Justin Cournoyer of Toronto's Actinolite Restaurant will join local chefs in preparing a Taste of Georgetown, complete with hyper-local seafood, storytelling and Eastern PEI hospitality on Sept 5th.

Over in Western PEI, Chef Ryan Crawford from Backhouse Restaurant in Niagara will team up with talented local chefs for a Taste of Tyne Valley on September 12th. Featuring tasting stations from local restaurants, a sit-down dinner filled with seafood, and lively entertainment to top it off, this is a Western PEI experience you won't want to miss. 
Finally, Chef Justin Wolfe of Los Lobos London will head to the North Shore for A Taste of North Rustico and an authentic kitchen party on the pier, filled with unique dishes, live music and lots of colourful characters! It all goes down on September 27th.
8. Chef's Island is BACK! 
After a one year hiatus, Chef's Island is BACK to showcase the Island's top talents and best ingredients on October 4th. A Signature Event hosted by the Culinary Federation of PEI, Chef's Island will take you on a tasting tour of the Island's food scene from tip-to-tip at this interactive roving feast. Watch in awe as chefs from across PEI wow you with their impressive skills, creating delicious dishes right before your eyes. Joining the celebrations will be the always-charming Chef Corbin!
9. Debut of Seaside Sunset Dinner Series in Georgetown
The Wheelhouse in Georgetown is pulling out all the stops to create an unforgettable culinary experience at its new Seaside Sunset Dinner Series. This locally-owned restaurant boasts the absolute best deck to watch a PEI sunset over water and pairs it with a menu of classic seafood dishes featuring hyper-local ingredients.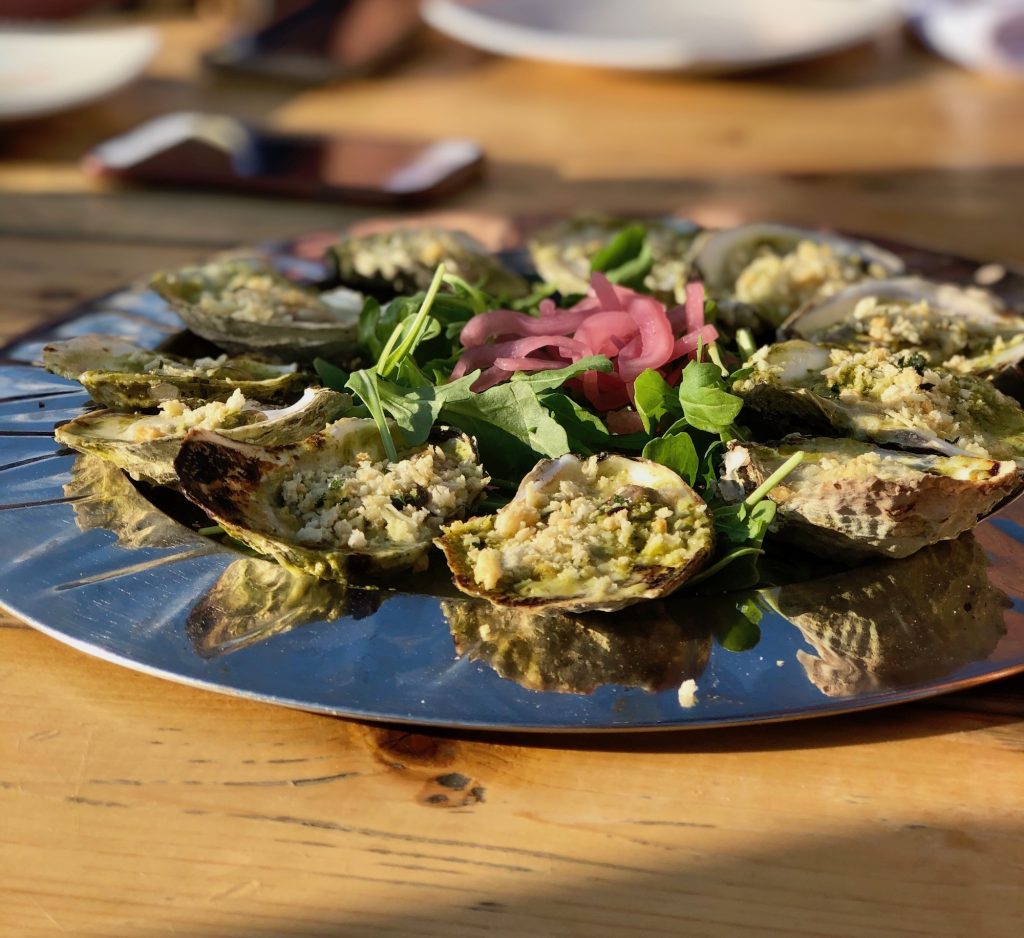 Join Chef Terry and expert oyster shucker, Marion MacLean, for an intimate and interactive dinner. Kick the evening off with a welcome cocktail infused with Terry's homegrown blueberries. Next, get schooled in the history of oysters and how to shuck them and enjoy an interactive mussel demo. Then it's time to settle into your seat at the restaurant's private upstairs alcove, and enjoy panoramic views of the sun setting over Brudenell River as you dig into a sumptuous dinner featuring a seasonal salad, halibut, and dessert by Stacey of Maroon Pig, a local art gallery and sweet shop. 

Of course, the Festival will also serve up plenty of longtime favourites alongside this year's 'newbies'! Check out the full schedule and buy your tickets at early bird rates before September 1st!